Haitian Accra (Malanga Fritters)
2014-09-27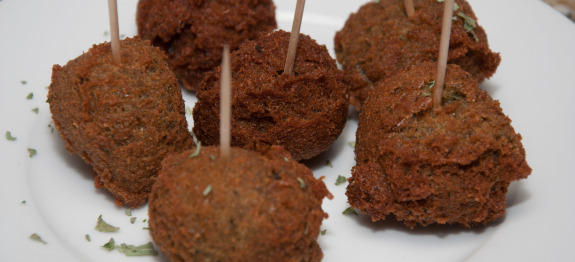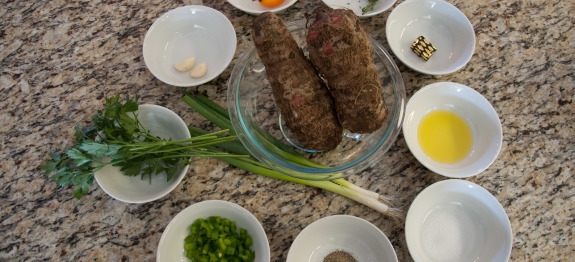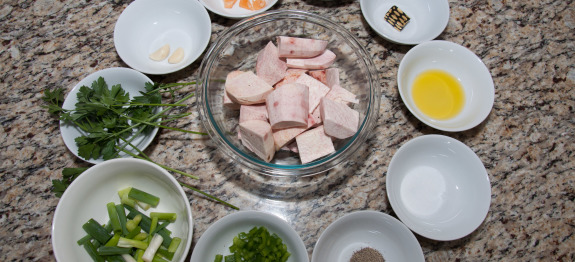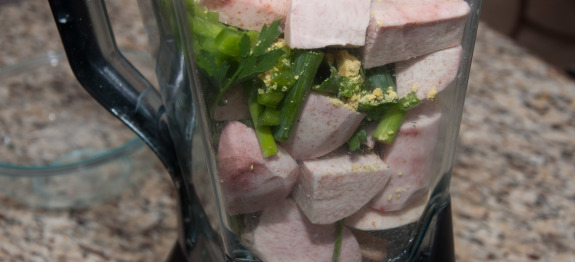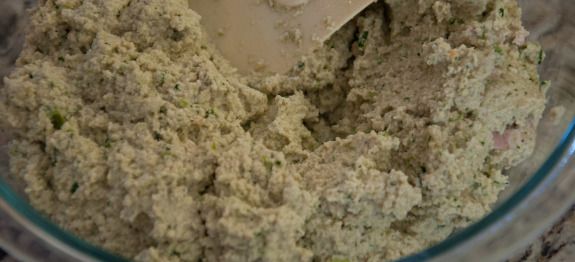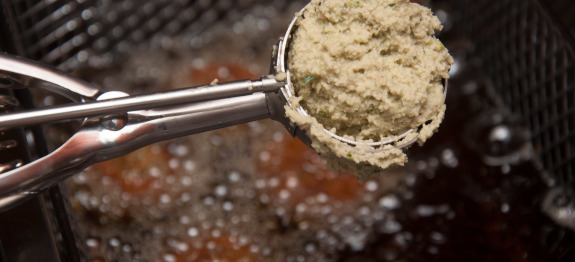 Yield :

10-12

Servings :

2-4

Prep Time :

10m

Cook Time :

10m

Ready In :

20m
Haitian Accra or Malanga fritters, is an appetizer common though out Haiti. The recipe varies from city to but at the core of this recipe is root called Malanga. Malanga is considered the most hypoallergenic food in the word and packs a lot of calories.In Haiti, cod or herring is added to the recipe for a little protein. Here is a simplified version without all the manual grating of malanga.
Ingredients
1lb malanga (Peeled and cut into small pieces)
1/2 green pepper (chopped)
2 scallions (chopped)
2 cloves garlic
3 sprigs thyme (leaves only)
2 tablespoons parsley (chopped)
¼ teaspoon ground black pepper
1 teaspoon salt (or to taste)
½ scotch bonnet pepper (chopped
2 cups vegetable oil (for frying)
Method
Step 1
In a blender add all the ingredients and puree into a smooth consistency.
Step 2
Pour mix into a mixing bowl and refrigerate for about 30 minutes to allow flavors to blend.
Step 3
Preheat oil in a frying pan or deep fryer to 350 degrees.
Step 4
Place small amounts of the mix into the oil using a cookie dough scoop or a spoon.
Step 5
Fry the accra for 5-8 min or until golden brown.
Step 6
Remove from fryer and place on napkin to remove excess oil. Serve warm.
Suggested Haitian Accra Products

Average Member Rating
(4 / 5)
7 people rated this recipe
7,048
Recipe Comments