Boiled Plantains (Bannann Bouyi)
2014-08-29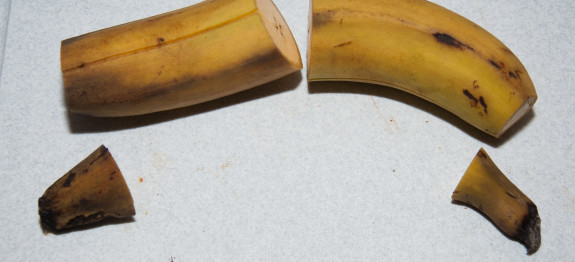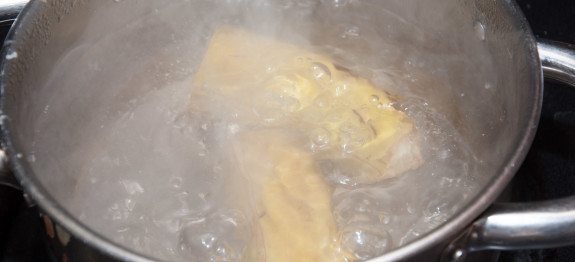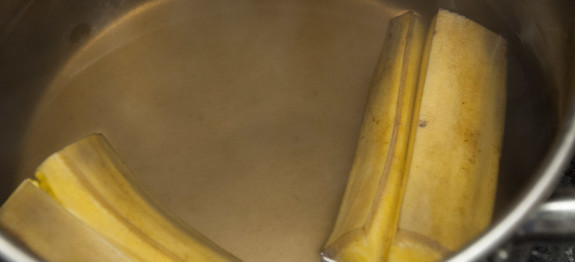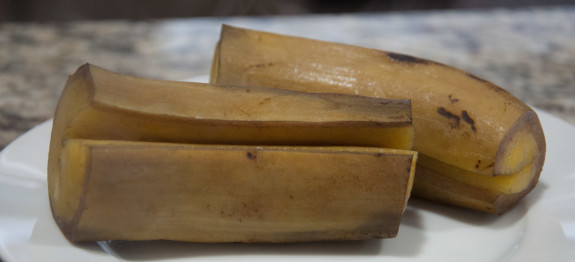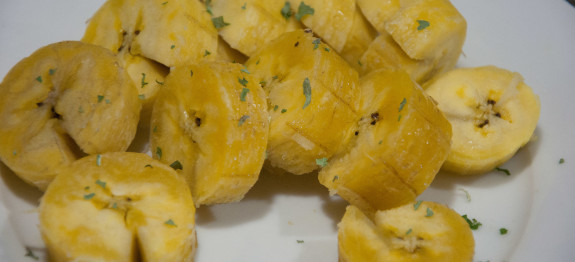 Servings :

1

Prep Time :

5m

Cook Time :

20m

Ready In :

25m
Boiled plantains is simple side dish served with many meals in Haiti. Plantains are commonly used in West and Central Africa (Cameroon & DR Congo), Central America, the Caribbean Islands and northern, coastal parts of South America (Colombia, Venezuela, etc.). Their attractiveness as food is that they fruit all year round, making them a reliable all-season staple food.In the United States they are referred to as cooking bananas and can be purchased in pretty much any major grocery stores. Here's a simple recipe for boiled plantains.
Ingredients
3 Cups of Water
1 green Plantain
1 Tsp salt
Method
Step 1
Pour the water and salt into a small pot and bring to boil.
Step 2
Rinse the plantain under cold water.
Step 3
Cut 1 inch off each end of the plantain.
Step 4
Using a knife, score the skin of the plantain from tip to tip.
Step 5
Cut the plantain in half and add it to the pot.
Step 6
Boil the plantain for approximately 20 min.
Step 7
Remove the plantain from water and carefully remove the skin.
Step 8
Serve warm with any meal.
Suggested Boiled Plantains Products