Haitian Shrimp (Kribich nan sòs)
2014-09-11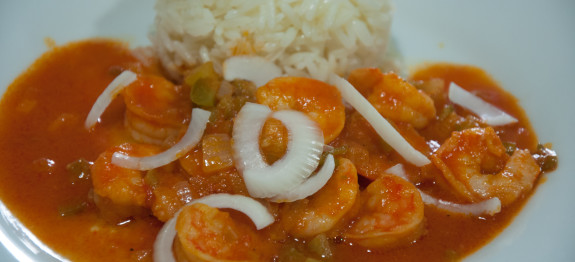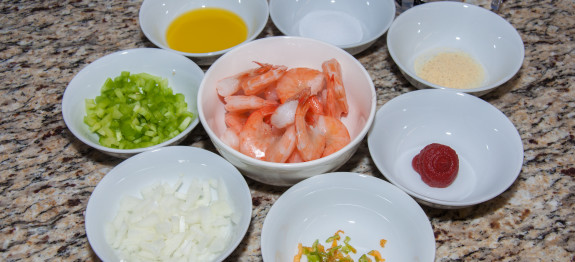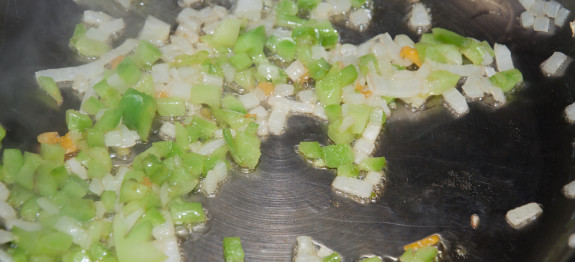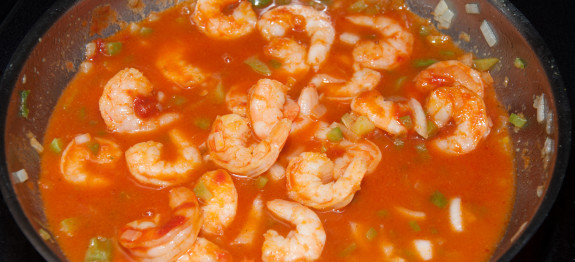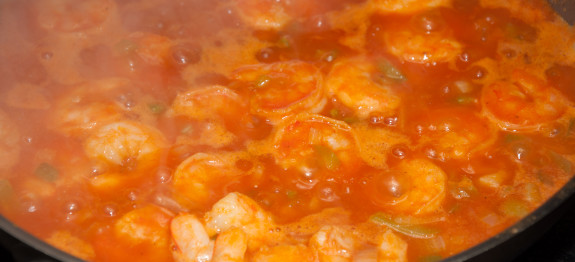 Servings :

2

Prep Time :

10m

Cook Time :

10m

Ready In :

20m
Haitian Shrimp in creole sauce is a common dish served mainly near the costal cities of Haiti. Ingredients in the dish vary from village to village, but is always the same at its base. The meal goes great any rice, plantains or corn meal. Here's our version.
Ingredients
1 lb Shrimp peeled and deveined
1/2 Bell pepper diced
1/2 Onion diced
1/2 Scotch Bonnet pepper minced
1 Tbs Olive oil
1 Tbs Tomato paste
1 Tsp Adobo seasoning ( or 1 Tbs Epis)
1 Tsp Salt (or to taste)
1/4 Cup of Water
Making Haitian Seasoning Base (Epis)
Method
Step 1
In a medium bowl, add the shrimp and Adobo seasoning.
Step 2
Sauté the bell peppers, onions, and scotch bonnet pepper on medium heat for 5 min.
Step 3
Stir in the shrimp, tomato paste, and water.
Step 4
Reduce heat to medium and cover.
Step 5
Allow shrimp to cook for 5 min and serve.
Suggested Haitian Shrimp Products

Average Member Rating
(4.1 / 5)
18 people rated this recipe
9,310
Recipe Comments