Haitian Cake (Gateau Au Beurre)
2014-05-17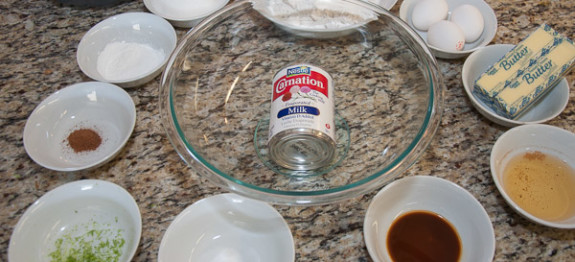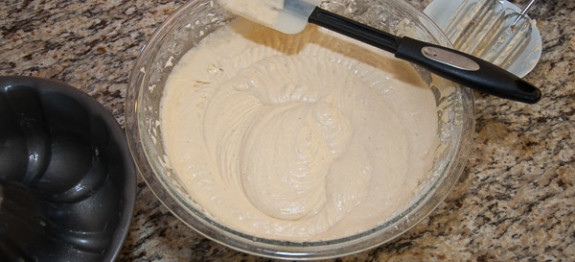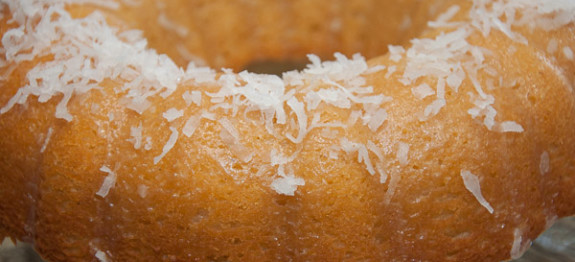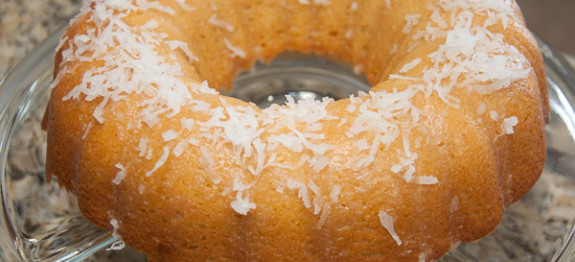 Servings :

10-15

Cook Time :

1:15 h
This traditional Haitian cake recipe is the basis for a lot of Haitian cake recipes. What sets it apart from other butter cake is the Barabancourt rum that gives it a unique flavor. The cake can be made using any pan type, but traditionally you will see it in a bundt pan. This recipe can be used to make birthday cakes, cup cakes, and variety of other baking goods. Here is our version with a lemon coconut glaze.
Ingredients
2 Cups of All-purpose flour
1 1/2 cups of sugar
3 large eggs
2 sticks of butter
3 tsp of baking powder
1 can evaporated Milk (12 oz)
2 tbs of dark rum (Barbancourt)
2 tsp of vanilla extract
1 tsp of lime zest
1 tsp of nutmeg
2 tsp of salt
Method
Step 1
Preheat oven to 350° F.
Step 2
In a large bowl, add the sugar, eggs, butter, lime zest, and mix for 5 minutes with an electric mixer on low speed.
Step 3
Add the rum, milk, and flour and mix at medium speed for another 5 min.
Step 4
Add in the salt, baking powered, nutmeg, salt and vanilla extract and continue mixing for about 20 minutes or until the mixture is smooth.
Step 5
Set the mixture a side and lightly grease a 12 cup bundt pan.
Step 6
Fill the pan halfway with the cake batter. This will give the cake enough room to rise.
Step 7
Bake the cake for about 35 minutes. The cake will be done when a toothpick or knife is inserted in the middle and comes out clean.
Step 8
Remove the cake from the oven and set it a side to cool.
Step 9
Optional Glaze: In a medium bowl, combine 1/4 cup lemon juice, 2 cups of powdered sugar, 1 tbs of vanilla extract, and 2 tbs of melted butter. Mix until a smooth consistency. Pour glaze over the cake with a spoon. Finish it off with some sweetened shredded coconut.
Suggested Haitian Cake Products

Average Member Rating
(4 / 5)
43 people rated this recipe
14,547
Recipe Comments